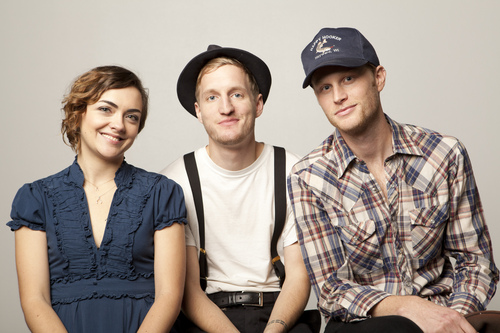 Neyla Pekarek from The Lumineers (Hey Ho) shared her favourite drink and it's certainly memorable!
The drink: The Jude Law
Ingredients: Two Long Island Iced Teas (all the clear liquors in the well on ice – twice).
How to make it: Pretty easy, just drink all of it.
Why it's great: Welcome to the jungle…
Listen to their new album "Cleopatra" on Spotify now!
In Cleopatra, The Lumineers set about trying to make musical sense of their three-year-plus roller coaster ride that was their first album. Their skill at setting a visual story to music comes through amidst the delicate, deceptively simple acoustic soundscapes. This time, though, bassist Byron Isaac provides a firm, low-end on the apocalyptic opener "Sleep on the Floor," a ghostly tune about getting out of town before the "subways flood [and] the bridges break." It's a densely packed, cinematic song that echoes Bruce Springsteen's "Atlantic City" and John Steinbeck's East of Eden – which were models for the record alongside Bob Dylan, Leonard Cohen and Jack Nicholson in One Flew Over the Cuckoo's Nest.